HikaShop Starter
Free version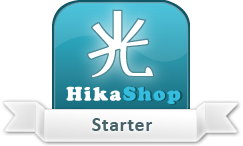 This extension is released under the GNU GPL v3 and is compatible with Joomla 3.x, 4.x and 5.x
Joomla 3.x Joomla 4.x Joomla 5.x

Download tar.gz (recommended) Download zip
Products
View all features
Create unlimited products
Add several images to a product
Add related products
Display badges on specific products
You need more automation, efficiency and features?
Check out our features list and opt for HikaShop Essential or HikaShop Business, our most complete e-commerce solution for Joomla!
An improved version of HikaShop including powerful features to handle your store and manage your customers
Custom fields for products and user information
Customer invoice display
Customer invoice display
Google Products integration
Read More !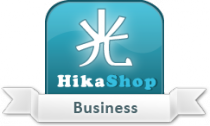 The best hikashop version including our best features to rule a big store
Access levels on products, variants, categories, prices, discounts and coupons
Currency rates auto update
Email customization
Affiliation program
Effects on products listing - carrousel with transition effects
Read More !