February
20
2018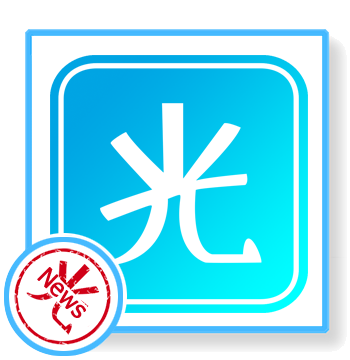 Again a new step for HikaShop 3 generation with this 3.3.0 version release. Discover here the main new features ! And as usual, many bug fixes and improvements
On the 6th February, we released HikaShop 3.3.0 ! You can read all the details of that new release on our Change Log page.
We hope that this new release will make you love your e-commerce solution even more ! And now, let's introduce some notable new features !

New share whishlist button
A new "Share" button is now available in the customer account whishlist view. This will allow customers to easily share their wishlists. When clicking on it, a popup will open in order to enter email addresses to send the whishlist to them.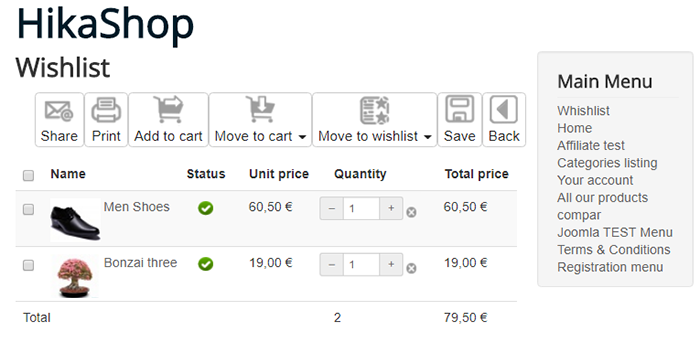 Of course, several emails can be added at the same time ! This new feature will be very useful for birthday, wedding gifts lists and the like.
You will discover in your product configuration page two new options for the prices, "Start date" and "End date". Thanks to these new options in the price edition interface, you will be able to manage several prices limited by period.
That will allow you to easily plan prices changes. We hope that you will enjoy this new feature !
This is yet again another new feature on the product configuration page. Now, you will be able to use Markdown in order to fill the product description instead of HTML. That way, you can have your descriptions with a more uniform format.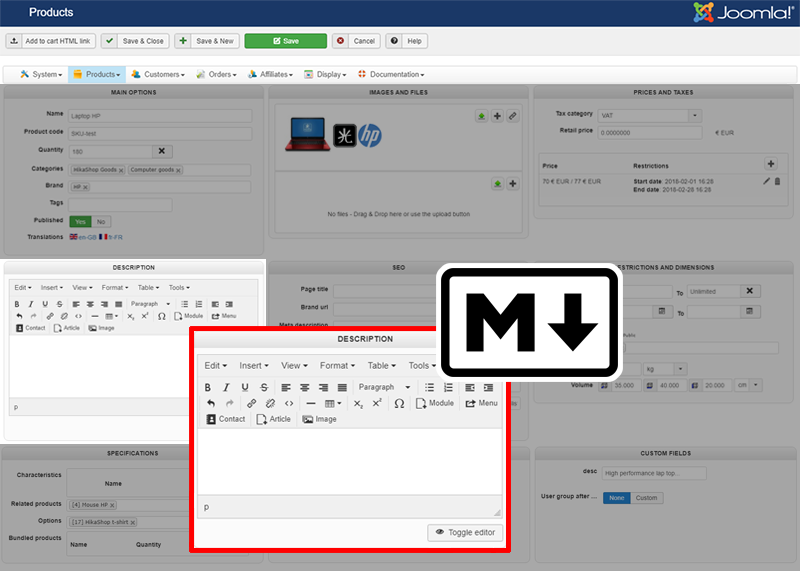 A new option for discounts and coupons will now allow you to restrict them for individual user accounts. That way, you don't have to create new user groups each time you want to create a discount/coupon for one user account.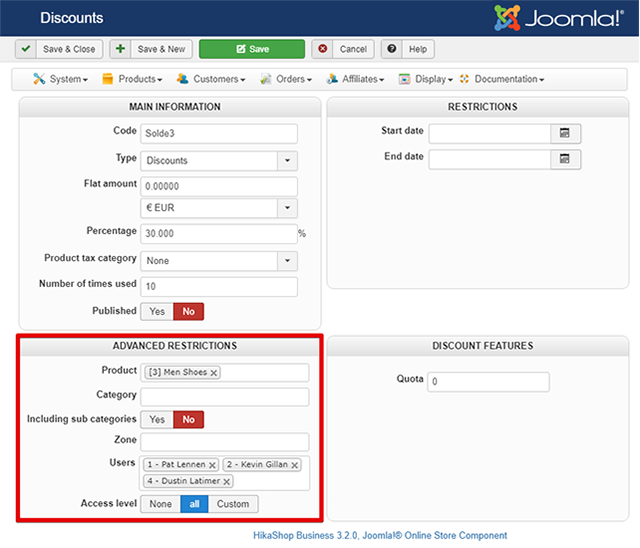 Most of you know it, configuring taxes in your web shop to fit to the requirements of your country rules can be difficult.
Until now, you had to select a tax category in your coupons and shipping methods so that the tax rules of that tax category would apply to the coupons/shipping methods amount.
The problem was that, sometimes, you need to taxes on the coupons and/or shipping methods to be the same as the products in the cart. But then it made things complex when products with different tax rules were in the cart at the same time.
With this idea in mind we add a new "automatic taxes" setting in coupons and shipping methods. When activated, you don't need to select a tax category any more in the coupons/shipping methods and the tax rates that will be used will be automatically taken from the products in the cart.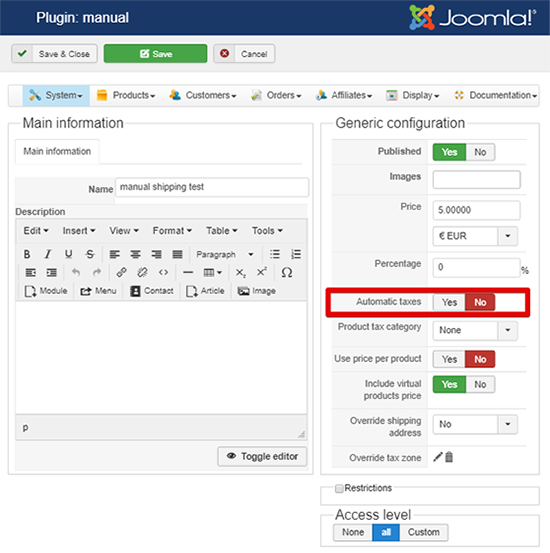 There is a lot more to discover about HikaShop 3.3.0 like Bug fixes, improvements and even other new features. You will find all these elements detailed in our change log
We hope that you will enjoy this new version, and continue to help us make HikaShop always better in the future.
Keep in touch folks.
Team HikaShop