November
18
2022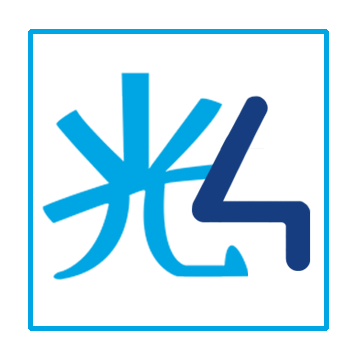 Just before the holidays of the end of the year, discover a new major evolution of HikaShop with the 4.7.0 version. Here, we'll highlight 4 new features and improvements of this new version in order to meet your needs and the evolutions of Joomla and e-commerce.
Let's also look at some of the new features that this version has to offer.
Up until now, when you wanted to change the price of products, or the price shipping/payment fess or coupons in an order, you had to manually recalculate and provide the tax amount in the edit popup.
With the 4.7.0 version, when you edit your order's Additional information or your Products, you'll get a reworked popup.
With these new popups, the tax amount input is removed. Instead, we added a "price with taxes" input. But what's great is that when you enter the price without taxes, the price with taxes input is calculated automatically, and vice-versa.
Also, as the display on the Additional information popup was messy, we redone it in a table, to better present what each input and select does. That's way, it's much easier to understand what does what.

Paypal Checkout payment plugin
With the 4.6.2 release, we added a new payment plugin for PayPal, PayPal Checkout (You can read more about it here). With the 4.7.0 version, we have added new Funding option to it.
First, with that option, you can add a "Pay later" choice for the customers. You can read more about the details of that capability here as PayPal will have a different version of "Pay later" in different countries.
Second, you will also be able to activate other payment modes with it like bancontact, eps, giropay, ideal, mercadopago, sofort and others. Note however that similarly to the "Pay later" choice, they will only appear to the customer if the conditions for it a met. So for example, as sofort is a German payment method, it will only appear for customers with their address in Germany.

Input & Select form consistency design
In order to offer a more consistent rendering with the Joomla 4 standards, we have added dynamic and Joomla version specific classes to HikaShop's frontend forms. This allows whatever your Joomla version to have somewhat of a graphic continuity with your other pages managed by Joomla 4.
This will be particularly visible on the login and registration forms, which now looks much better on Joomla 4. With this, we've also implemented the requirement meter and other capabilities of the password fields on Joomla 4 for a better user experience.
HikaShop business has a "template" option in the emails which allows you to change the look of the emails (colors, outer frame of the email, header, footer). However, we only had 2 template by default, one blue (assigned by default to all the emails sent to customers) and one black (assigned by default to all the emails sent to admins). It was possible to customize them and create new ones but it requires HTML and CSS skills.
With HikaShop 4.7.0, we now add more than a dozen different templates, so that you can more easily match the look of the emails sent by HikaShop to the colors of your website.
Emails results :
As usual, there is a lot more to discover about HikaShop 4.7.0 with bug fixes but also many smaller improvements and other features. You will find all these elements detailed in our change log.
Keep in touch folks.
Team HikaShop