January
20
2023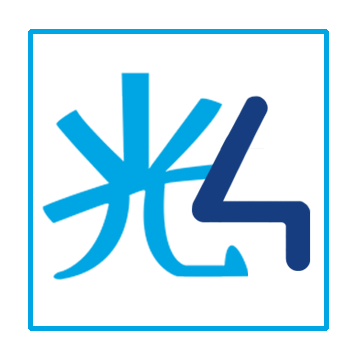 We're now in 2023. This is the first blog post since the new year, so happy new year ! With this post, we would like to present to you a new version of HikaShop, the 4.7.1. This new version will offer you, 4 new features to increase your options to better manage your e-commerce!
Let's look at some of the new features this version has to offer.

Columns display select
With Joomla 4, a new feature was added so that in each one of your Joomla listings, you can select which columns you want to display or hide.
As you may have guessed, we have added this mechanism for almost all the listings in the backend of HikaShop !
This will also allow us to add more columns to the listings in the future. We will be able to have them hidden by default, so that you can easily display them if you need to. We actually started this with the weight and dimensions columns on the products listing as a test.
We already compiled a small list of columns we want to add, especially on the orders listing (the shipping method, addresses, etc), but if you have ideas on that front, please let us know !

HikaShop products search criteria
So far, our integration with Joomla's smart search only indexed the product name and description. That means that you couldn't select other information columns you would like to be searched in. this was possible with the normal search but this is not available anymore on Joomla 4.
With this new release, there is now a setting in the Smart Search - HikaShop Products plugin settings, for you to define which columns you want to be indexed. This will be particularly handy if you have custom fields of the "product" table with information about the products you want to be searchable.

Shop closed hours plugin update
Some of you already well know the HikaShop Shop closed Hours plugin. For others, this plugin allows you to define the open hours of your shop. Once done, the checkout won't be usable outside these hours. And it's possible to define different hours for different days of the week. This is quite useful for businesses selling food locally, like a food truck or a fast food restaurant. With this, customers can place their orders on the website and come pick it up (or even have it delivered).
The new version introduces a new setting called "check on add to cart" in the plugin. With the setting activated, the system will be able to directly cancel the add to cart process with the same error message the user would normally see on the checkout. This can be helpful for your customers so that they don't start building a whole cart of items, only to find out at the end that the checkout is closed at the moment.
So far, it was only possible to reward your affiliate partners with money. Now, with the 4.7.1 you will be able to choose to either reward them with money or with points !
Note : In order to use this feature, you will have to create a custom field user_points, and set up the user points and user points payment plugins like shown here.
As usual, there is a lot more to discover about HikaShop 4.7.1 with bug fixes but also many smaller improvements and other features. You will find all these elements detailed in our change log.
Keep in touch folks.
Team HikaShop