The Hikari Software Team is composed of professional engineers and designers, each with more than 5 years of experience in Joomla development and PHP development.
We develop Joomla components, modules and plugins and also offer our experience for custom developments, related or not to our products.
HikaShop
An online store is probably the most efficient way to sell your products directly to your customers.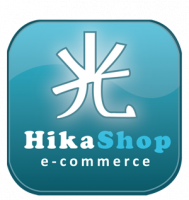 Nevertheless, if it's not handled correctly, it can also kill a business relationship.
After some frustrating years using inefficient e-commerce solutions, we decided to develop our own.
We took everything we loved from existing e-commerce components, added our own experience, and after several months of development, we released this ingenious and user-friendly service.
HikaShop is not only a reliable e-commerce component, it also enables you to manage your marketing strategies with powerful statistics, discounts handling, an affiliates system and Geolocation tracking allowing you to increase your sales and create a link between you and them.

Joomla! is not only the best CMS because of its core team; Joomla! is empowered by all the third-party extensions, professional or not, which add so many functions to any website.
Based on this success, we decided to open HikaShop to any addition using a powerful plugin system.
That way, any developer can develop a plugin for HikaShop, for his needs or for the community's, so that he can easily add new functionalities to HikaShop. The possibilities are unlimited!