Description
The HikaShop plugin for Google Analytics enables you to report every sale made on your website on your Google analytics account. You can access its options via the Joomla plugins manager. That's a great way to produce statistics on your sales.
The plugin is unpbulished by default and is only available in the Business edition of HikaShop. You can access its options via the plugins manager of Joomla. 
Also, this plugin is for the e-commerce data of Google Analytics. You'll also need a Joomla Google Analytics plugin enabled on your website to transmit the rest of the Analytics data to your Google Account. You'll find several of them here:
http://extensions.joomla.org/category/site-management/analytics
Note that it can take several days before the sales are taken into account by Google Analytics so it's normal that you don't see anything in the Ecommerce tab of your GA account just after an order.
Settings
The plugin options are really simple, two options are repeated five times in order to allow you to use different currencies:
Google Analytics account: Type here the account number given by Google analytics. Google Analytics doesn't support multiple currencies on a single website so you have to created an account for every currency you need.
Google Analytics account currency: Choose here the currency of the linked account.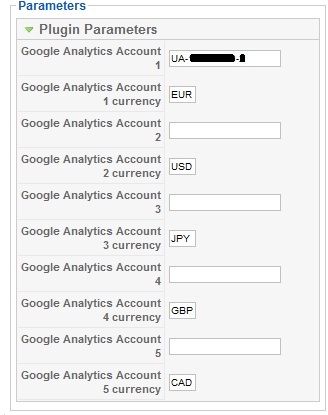 How to
How can I create a new account? Just log into Google Analytics, go in the Admin menu, and in the left dropdown, you'll get a "Create a new account" link. On the next page, specify your website address and choose the appropriate currency.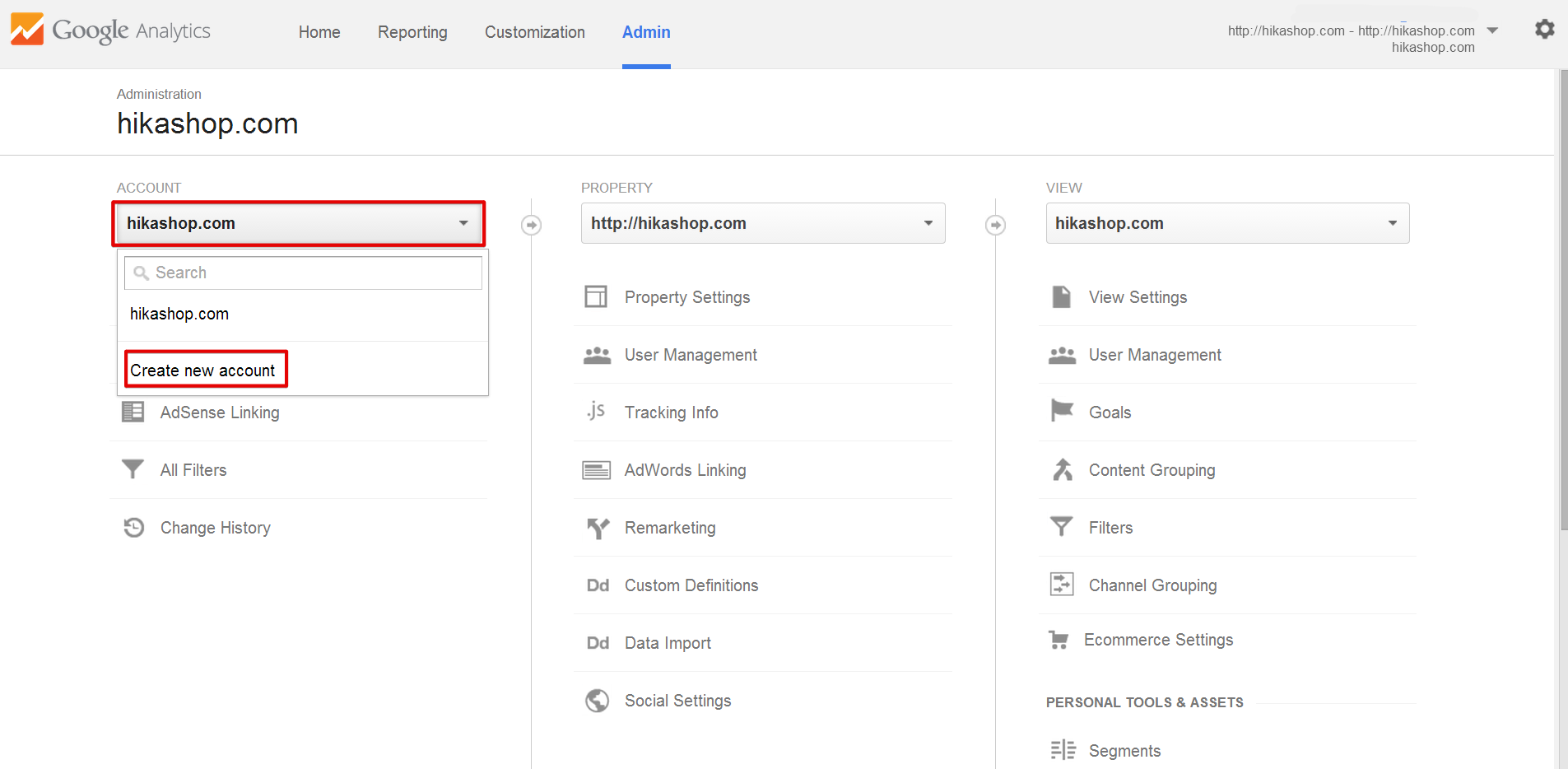 How can I know my Google Analytics account number? In your Google Analytics account, in the Home, you'll directly see your website account with your account number displayed next to it.