March
21
2018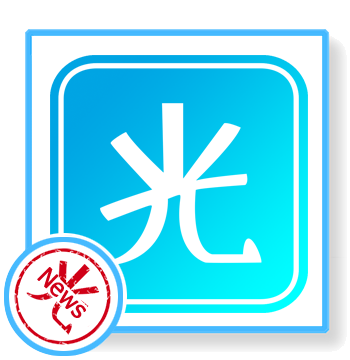 An important new step for HikaShop 3 generation with this 3.4.0 version release. Discover here the main new feature : the new checkout workflow interface ! And of course other features, bug fixes and improvements
The last 21th March, we released HikaShop 3.4.0 ! As usual, you can read all the details of that new release on our Change Log page.
Let's now speak about the main new features !

New Checkout workflow Interface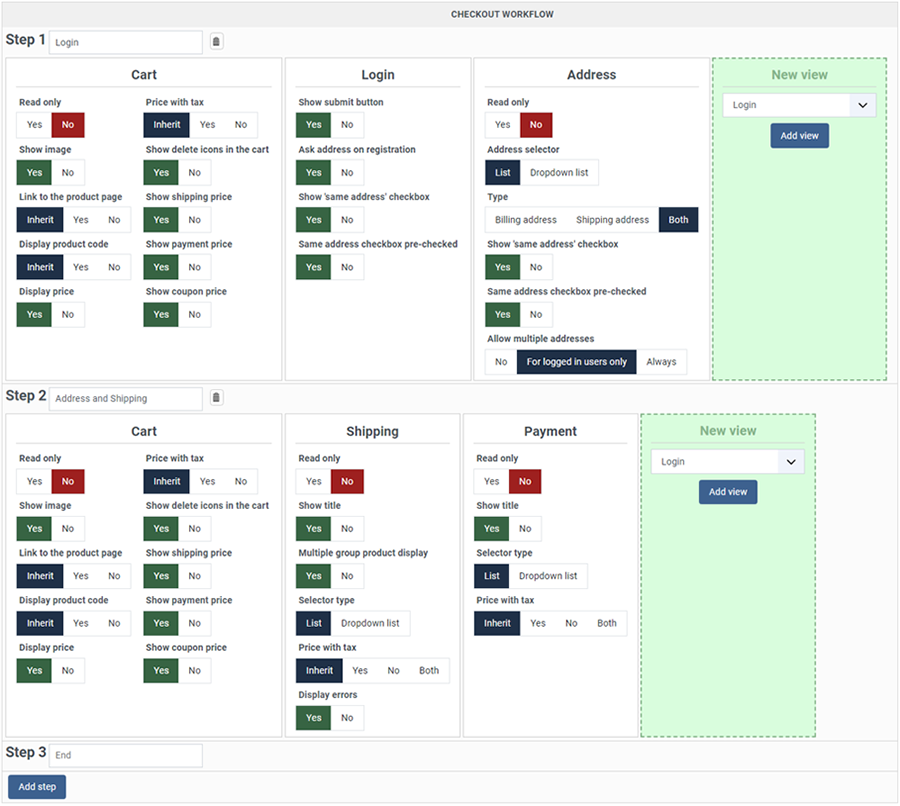 This interface improvement's aim is to be easier, and bring new setup and custom possibilities.
The other interest of this new interface is to have the options directly in the checkout workflow views which allows for more flexibility and possibilities
To try to understand these changes you can have a look on this tutorial which explains it all.

Shipping percentage in coupons
In the coupon configuration page, you will find a new input option to allow you, if needed, to apply a percentage reduction based on the shipping price itself and that amount will be added to the flat amount or the percentage amount. So if you enter 100 in that option, your coupon can be used as a free shipping coupon.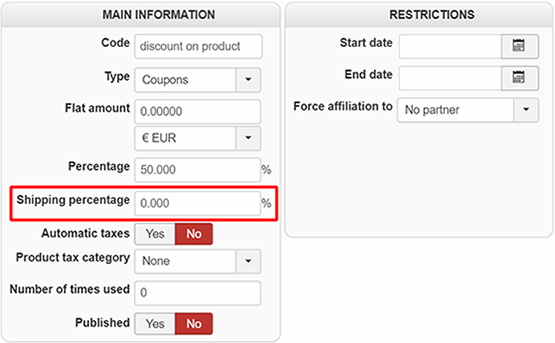 There is a lot more to discover about HikaShop 3.4.0 like Bug fixes, improvements and even other new features. You will find all these elements detailed in our change log
We hope that you will enjoy this new version, and continue to help us make HikaShop always better in the future.
Keep in touch folks.
Team HikaShop