October
19
2018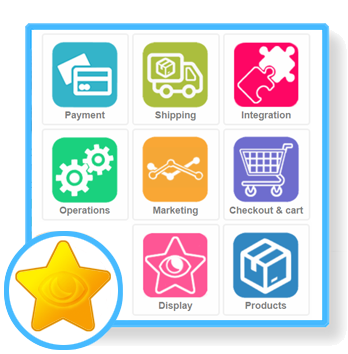 Our marketplace has now been out for a bit less than a year. Let's discover what has changed in it since then !
Since the opening of our marketplace, we were able to add many payment plugins developed by several of our partners. To name a few, you'll now be able to use PayPal REST, PayPal Plus, Payway, Square or Stripe connect.
However, we also released many new plugins in other categories of the marketplace like the Weights shipping plugin, the abandoned carts reminder plugin and the checkout product related plugin.
In fact, we recently released display plugins to change the look of the product page or the look of the cart module which lead to the creation of a new category named Display in our marketplace. This category also includes other plugins so we invite you to have a look at it.
The rest of this article will present these 2 new design plugins.

Cart module design plugin
With this plugin you will enjoy a new cart module design, see by yourself: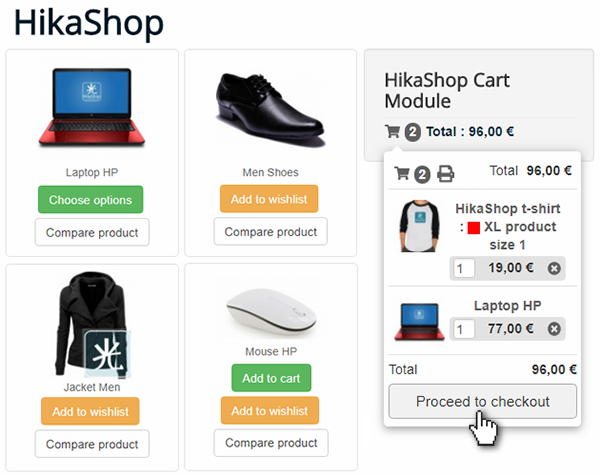 Product page clothes design plugin
This plugin offers you a new product page design. Here are some screenshots of what you will get:
You can read more details on this new Display plugin, in this other blog article or directly in his Marketplace page
Discover these plugins in the Display category of our Marketplace, and of course that's just the beginning.
We hope you will enjoy this new Display plugins section.
Keep in touch folks.
Team HikaShop