February
24
2020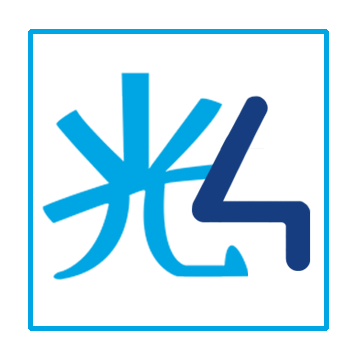 The 4.2.3 is finally here with some new features and, as usual, many improvements and bug fixes.
Learn more about what are the main new things thanks to this article !
Here are the main new things :
Many of you know it, many improvements we bring to HikaShop are based on your suggestions. If you have any, don't hesitate to post them on the features request section of our forum ;)
Here is one such example. After many people requested it, we finally got to develop this feature. We offer you a new option to display differently your products characteristics selection.
Thanks to the new "Characteristics dynamic display" setting in the HikaShop configuration, you can have all but the first characteristic of the product hidden on the product page along with the add to cart area.
Then, When you select the first characteristic, the second one appears, you select it and the third one appear etc until the last one.
When you select the last one, the add to cart area appears.
The advantage of doing it like this instead of displaying all the characteristic selectors at once is that we can dynamically display only the values of the characteristics which are available.
So for example, if you sell a T-shirt with the size L in red and the size S in blue, before, you had two dropdowns with the first one, on the size, with two values: S and L and the second one, on the color, with two values: red and blue so that the two available variants could be selectable.
Because of that, it was possible for the customer so select non existant variants like L / blue, which would result in unnecessary steps for the customer.
With the new system, the customer will select first the size, and based on the size selected, the color dropdown will only display the value avaiable for that size and thus the customer will only see what is relevant to him.
Some of you have already experienced the Hikashop Shop Close Hours plugin, for the others this plugin enables you to define authorized hour ranges to sell or not your products, in other words closed your shop.
The HikaShop team has extended this plugin abilities, and so you can now restrict these opening hours per categories.
As result, you can now create different opening hour for different categories. For example, if you sell fresh food for locals to come pickup at your store, you might want them to be able to pick it up only during your opening hours. But then, if you also sell products with shipping, you probably don't want that restriction to apply to these products. This improvement will allow you to set that up!
A new mass action is now available, and it is available for all the data types supported by the mass action system (products, orders, users, addresses and categories) ! This new action will allow you to create a custom action using a MySQL request !
That way, if you want to do an action on elements that can be filtered by the mass action system but that the action itself isn't supported by it, you can write your own MySQL query and have it run once for each element filtered.
Along with this comes the possibility to have tags in your MySQL query in order to have the tags replaced by the data of the filtered elements. That way, when you run a MySQL query, you can target the elements you're working with, or you can use their data, to replace/add it in another table, etc.
As usual, there is a lot more to discover about HikaShop 4.2.3 like bug fixes and improvements (which are many with this release). You will find all these elements detailed in our change log.
Keep in touch folks.
Team HikaShop